Maestro Ananta Makhal and his students with French Musicians
Maestro Michael Makhal, founder of the Indo-European Orchestra belongs to a family of a conductor and music educators with two generations of experience and legacy in India.
Maestro Ananta Makhal, the father of Michael Makhal, was born in Calcutta (Kolkata) in British India and passed away on 17th January 2012. He was a principal violinist, educationist, and conductor of western classical music. He was one of the most senior musicians and one of the pioneers of the Western Classical music culture of today's India. He grew up at Oxford Mission Boarding School, Calcutta. He began learning violin under the guidance of Father Theodore Matheson, a British educationist, and administrator of his school. He later pursued his professional Western Classical Music Course (practical and theory) under the supervision of venerated violinist Mr. Stanly Gomes and acclaimed Pianist / Composer Professor John Cooper. Michael's uncle and Maestro Ananta Makhal's younger brother Mr. Ashit Makhal is a highly respected senior Piano teacher in Kolkata.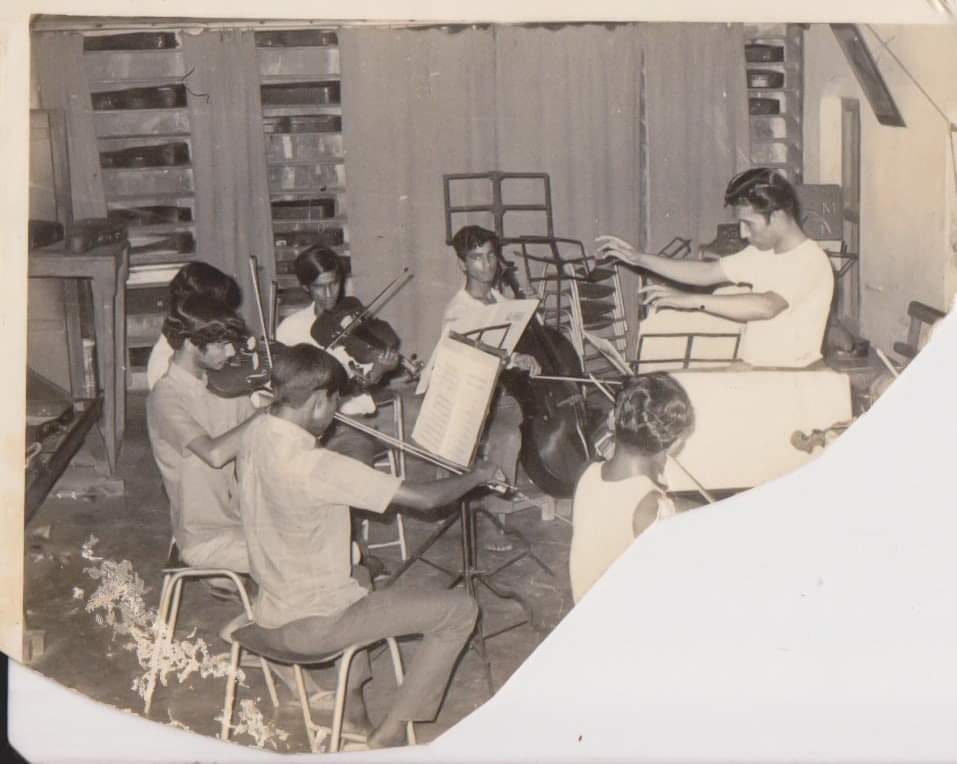 Maestro Ananta Makhal began his professional career during the 1960s as a violinist of the Calcutta Symphony Orchestra (C.S.O) and Conductor / Teacher of the Oxford Mission School Orchestra (O.M.S.O). He later became the soloist of the Calcutta Youth Orchestra and The Conductor of the Calcutta Chamber Orchestra. He led the second violin section as a principal violinist and represented India through Delhi Symphony Orchestra for more than three decades. He was one of the co-founders of the Oxford Mission School Orchestra, which was one of the very few school symphony orchestras in India at that time. For decades, he introduced his students to The Indian Navy Band and Delhi Symphony Orchestra. He had also been invited to lead a concert tour as a conductor with the Oxford Mission School Orchestra in several cities of the United Kingdom and had the privilege to perform at prestigious venues like St. Paul's Cathedral, Canterbury, The Yehudi Menuhin School, Princes Margaret School, Chartwell and London B.B.C. Radio, etc. at1984. He had also led a small ensemble of orphan children from Kolkata to Vienna, Austria for a youth concert trip in 2010.
He contributed most of his time to the school where he felt he belonged at Oxford Mission school and produced hundreds of qualified musicians in his lifetime. Father Theodor Matheson handed over the Music department of Oxford Mission to the shoulders of Ananta Makhal at the very of his career and encouraged him to serve the mission as one of the senior-most staffs. Many of his students today are internationally known practicing musicians. As a professional musician, Maestro Makhal had an amazing journey with a simple lifestyle and had the honor of working with World Famous Musicians like Mstislav Rostropovich, Isaac Stern, Larry Adler, Nigel Kennedy, Julian Bream, Daniel Barenboim, Gerhard Mantel, Einar Jeff Holm, Zigmondy, Alfredo Campoli, David Woodcock, Shankman, Ms. Barbara Peterson Cackler, Dimiter Karaminkov, William Kempff and many more including Indian Music Maestro Mr. Salil Chowdhury.
Maestro Ananta Makhal was also an accomplished sportsman – played cricket and football at the division level, was state-level school champion in long and high jumps, also, Woodbadge holder Scoutmaster, and later State Commissioner, and an avid plant lover with botany training and ten green fingers, whose planted trees are today standing tall at the Oxford Mission school. He also had many opportunities and exclusive offers to leave Oxford Mission School and Calcutta to pursue a more glamorous career in the UK and Europe, but he found his peace and glory only in teaching children and enriching their lives with music at the City of Joy.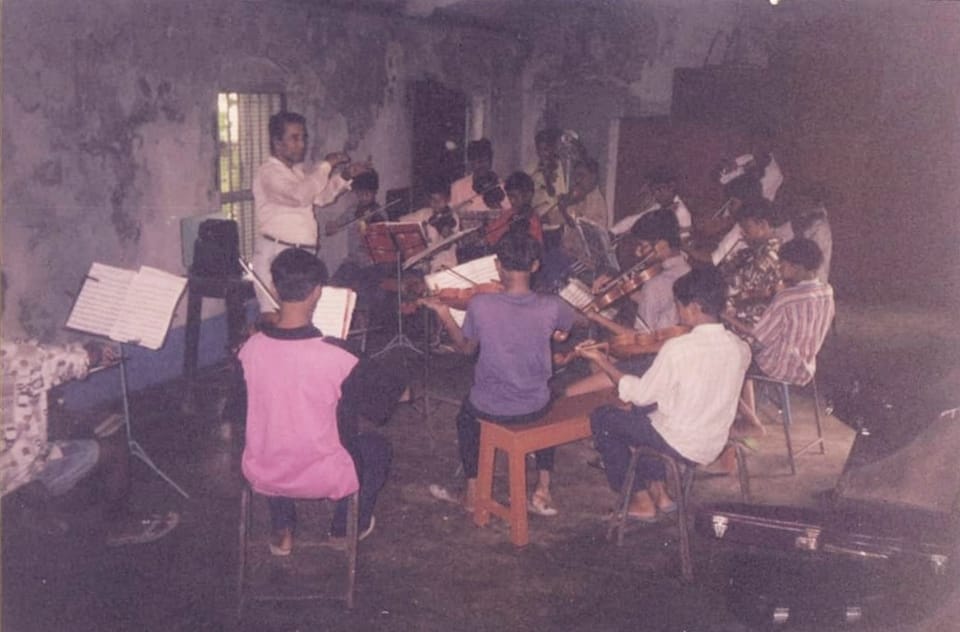 Ananta Makhal's Facebook Page In His Memory: Click Here