Indo-European Chamber/Youth Orchestra – probably the first Western Classical Music Orchestra from India, that performed in Europe.We are very happy to share with you that, we had a very successful concert at the Danube Palace in Budapest, Hungary on 18th Aug 2019. We had a packed and extremely enthusiastic audience who clapped and hummed with us and treated us with multiple curtain calls and long applause.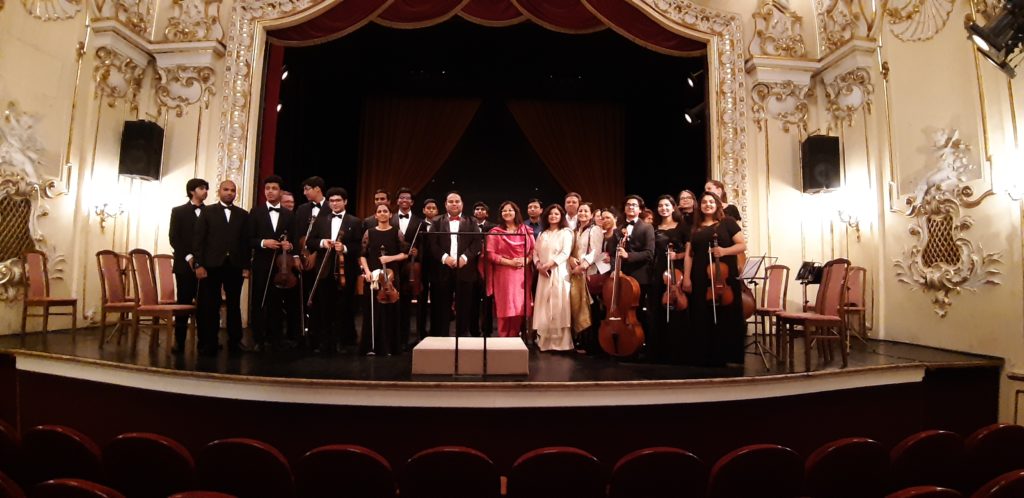 The Cultural Director of the Indian Embassy in Hungary Ms. Tanuja Shankar graced the concert along with her colleagues.We had 4 talented young and senior from Delhi, 3 of them are students of the Delhi Scool of Music Aryam Samaria, Parth Sarthi and Rahul Baswal, the other one is the Violin teacher in DSM Pramit Biswas. We had  3 Hyderabadi musicians, in fact, the youngest members of the orchestra was from Hyderabad Varun Venkat Lanka 13 years old, and Tanish Samanta 14 years old the other member from Hyderabad was Veda Vidya Somanchi who works in TCS. The orchestra was led by Maestro Michael Makhal as the Conductor and the Orchestra Program Director was Sudeshna Makhal.
We brought together Indian talents from all over the World!
We had two members from Mumbai Anish Sharma and David Menezes, accomplished young Violinists. In the Viola, we had the Viola sisters from Bangalore Gabriella and Michelle, Gabriella teaches at the Bishop Cotton School. We also had 2 members from US, amazing Indian origin Saxophonist Aniketh Mukhirala and a fantastic Cellist Param Mehta, both are from Tallahassee, Florida. We also had a wonderful Indian Portuguese Violinist from UK, Joanro Gomes. And, our young concert master was from Kolkata, Apratim Nayak.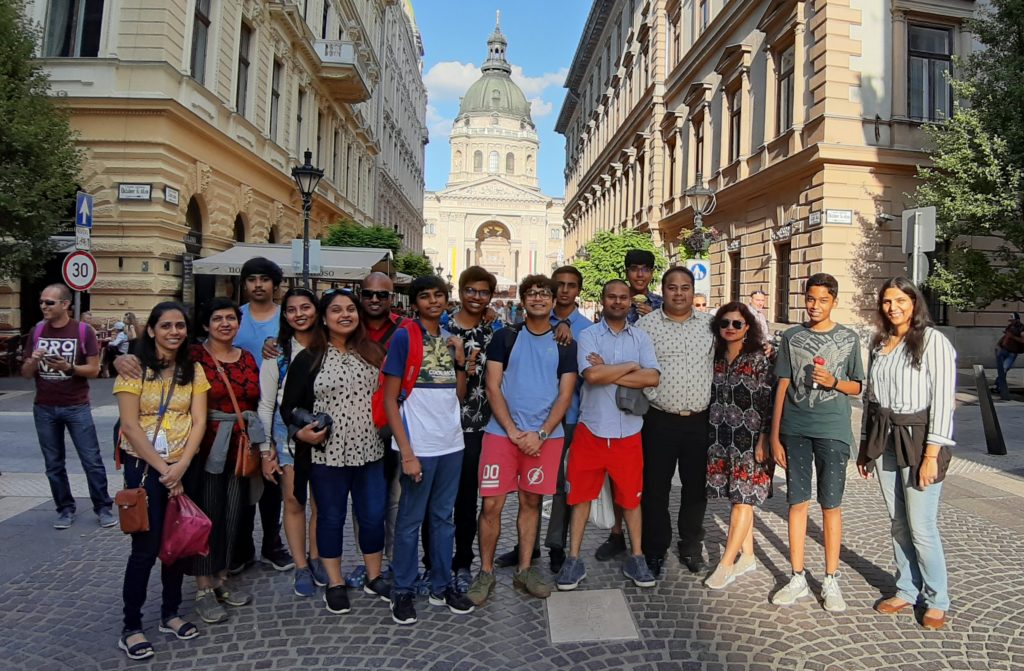 I also like to add that, we had the privilege to have 8 amazing Hungarian musicians with us in the orchestra and some of them are members of the prestigious Danube Symphony Orchestra, Hungary. We had Maestro Erno Koppandi, Maestra Noemi Judit, Maestra Zsuzsanna Smeidelik, Maestro Laszlo Demeter, Maestra Ilona Szilagyi, Maestra Vivien Jarvar, and two young Hungarian musicians Lili Tolnai and Blanka Szabo. It was an amazing experience for us to have such a blend and a true combination of Indian & European Orchestra, performing a finely crafted repertoire with the works of Mozart, Brahms, Gustav Holst, Rabindranath Tagore and more. – Michael Makhal